Every year a town near me called Puyallup has a fair. Apparently this fair was so awesome that it became the Washington State Fair. The fair was up for three weeks.
I thought about going, especially because they had really cool concerts every night, but I didn't. There were  a few reasons:
I thought it would be expensive.
I didn't think I had anyone to go with.
It would take a lot of time and I am busy.
Sitting on my couch sounded a lot better.
Who cares about a fair anyway? It's not like anything actually cool happens.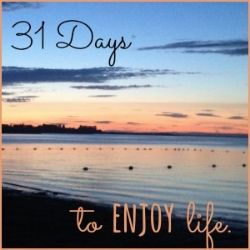 As you can see, I wanted to go to the fair, but I let my bad attitude take over. Rather than go on an adventure I almost spent the very last day of the fair here.
Luckily, my cousin (who stayed with me for a few weeks in September) was super excited about going and I decided maybe it WAS worth having some new-state-spirit and getting off my couch. I discovered that if we bought our tickets at Walgreens, they were $2.50 cheaper. We could save $7.50 that way! It ended up really working out for us because when I asked for tickets, a person near me in line had one he wasn't going to use and just gave it to us! It was so nice!
We got to the fair and found a parking lot that was only $5.00. It was a walk, but not super far and totally worth saving the cost of parking near the fair! Some lots were charging $20 to park, which we didn't understand because official fair parking was only $10.
Once in the fair we were amazed! Clearly the first thing we did was eat. It was POURING outside so we had to sit in the "food court" with all the other hungry fair attendees – meaning we sat on the floor.
After lunch we looked through the booths and headed for the "milking barn." I expected cows, but instead it was goats for as far as you could see! Then there were a bunch of adorable sheep! The animals were almost exclusively 4H animals, which was fun until you remembered they were probably going to be auctioned off and eaten. Poor adorable animals.
After the goats and sheep we wandered into a room full of plants! They had plant awards at this fair! They even had gardening and spice awards! I've never seen anything like it! I also got to touch a 1,000 pound pumpkin. How much miracle grow do you think you need to use to grow a 1,000 pound pumpkin? And how do they get it to the fair?
This city girl had a lot of questions!
But obviously, the best part of any Washington fair is the Elephant Ear. What's an Elephant Ear? Pure amazingness in a bread covered in butter and cinnamon sugar. They are unbelievably delicious. At the end of the fair we split an Elephant Ear three ways (They're giant) and could have definitely had another one.
I'm so glad my cousin convinced me to set aside my concerns and bad attitude about how much effort goes into the fair. For $10 we got four hours of entertainment. I spent about $15 on food, but it was all delicious. I didn't buy anything from the booths, which definitely saved me some money. Yes, four hours is a lot of time for me generally, BUT it was so much fun and totally worth it. I would have spent that four hours on my couch watching football games that weren't the Cowboys.
Despite what I anticipated for those three weeks when I thought it wasn't worth it, I enjoyed the fair. I felt more connected to my community and got to spend precious time with family.
Have you stepped out of your comfort zone or easy zone to take part in a community event? How was it? Was it worth it?
PS. Next week some other bloggers and I will be talking about our 21st birthdays! (Hint: mine was kind of boring) Get your posts ready and link up with us!
Rachael's

21st

birthday ended with her sleeping in a tiara… what was yours like? Did you have four loko? Did your boyfriend drink your margarita and then you had to drive him home? Did you throw up in an alley? Do you even remember it? We want to know! Grab a button and l

ink

up next Wednesday, October 9th with Adriana, Allie, Brittany, Juliette and Sami and share your stories!