When I first moved into my apartment I made a challenge with myself. I decided I wouldn't sign up for internet until after the bar exam. That meant that from January 1st to March 1st I did not have internet at home. Needless to say, both months I nearly exceeded my cell phone data plan and spent a lot of time at coffee shops that had free wifi (normally to watch videos for studying purposes, but sometimes to relax). Surprisingly, I did it.

In March I had internet set up in my home and it felt like living in the lap of luxury. I got a deal on the plan price that had a six month expiration period. That seemed so far away. Until I got a bill last week for almost $59.00.
Fifty nine dollars for internet?! No thank you, ma'am. I checked out the company's website and saw they still have similar promotions available so I thought it might be worth calling.
If you've had any experience with a utility company then you'd know that most companies will say those specials are for new customers only. However, that doesn't mean they don't have something special to keep current customers around too.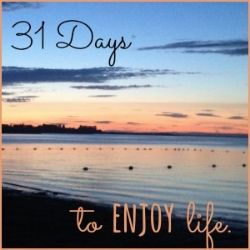 On my way to work on Monday I called the number on my bill. First I spoke to the billing department. I told them I noticed my rate doubled, and asked them to explain why. When they said the promotion expired I asked if there was anything they could do to lower my bill even a little bit.
At that point I was transferred to the "loyalty department."
I sat on hold for 12 minutes. Twelve. Luckily I began this call when I left my house for work (through my blue tooth of course), so I had nothing else to do anyway. Finally, the "loyalty" representative came on the phone.
I repeated my concerns to him. At no point did I yell. At no point did I threaten to leave their sucky service and go to a competitor. I simply explained that $59 a month for internet seemed excessive, I enjoyed their customer service and have had few problems with the internet itself; however, I know there are a couple other companies to choose from who are cheaper that make it hard to justify their expense.

I spoke to a representative for about 13 minutes. He went through a few different potential discounts like if I have any of their partner services (like a certain cell phone or cable company). Those would have saved me about 60%. I did not qualify for those discounts. But I did qualify for a discount simply by being a current customer.
That's it. You don't have to believe the rumors that the only way to get a discount on your services is to demand one. There were no angry threats made during that call, no insults were exchanged, no frustrating conversations about how much their company sucks. I had a calm, polite, enjoyable phone call with a company's representative.
And in the end I walked away from that phone call saving 50% on my internet bill, INCLUDING the modem rental! Sometimes you can even enjoy sitting on hold!
Do you save money on services in your life by calling in and talking to customer service? How did it go? How long did you have to wait on hold for it to happen?